Mount Rainier Senior

High School




Class Of 1964

July 25, 2019
Our 55th reunion is August 2-4, 2019 at the DoubleTree Inn, Southcenter. Click on 55th Reunion in the left column to Register or see who's coing. Email questions to Polly Kaiser Heinselman brandy1946@aol.com.
We'll have appetizers and drinks Friday night--dinner, entertainment, and dancing Saturday night--WITHOUT the loud band--and Brunch on Sunday.
Make sure your Classmate Profile is current.
Other Class of 1964 News--click Classmate Profiles to leave messages. Your thoughts and prayers are appreciated.
Phyllis Skau Savini survived cataract sugery, fell down the stairs and wrenched her back, then after a routine colonoscopy and polyp removal she developed sepsis! But she's back home now and hopes to make the reunion. Get better, Phylli!
Janis Bowen Steinfeld is having to undergo MAJOR dental surgery and may not be able to make the reunion. Janis recently moved back to Oregon from Arizona.
Sally Worthington Campbell underwent back surgery June 10th.
Connie Schubert Osman--3 days after retiring, her hip gave up. Four months after total left hip replacement, she dislocated and fractured her ankle, resulting in another surgery with 9 screws and a plate, no weight bearing for 10 weeks, and more rehab.
George Breeden's wife, Barbara, had knee replacement surgery in January. She hopes to make the reunion.
Ann Eleanor Groves Gladue's husband recently passed.
Leslie Harris Walters' daughter, Kelley, is undergoing chemo cancer treatment. The latests numbers were very good. Ask Les to see pics of her grandson, Gavin, in a wig--and how she got revenge for Highline students destroying our new MRHS lawn.
Jan Hawley Herman recently lost her husband.
Donna Miller McCain is recovering from brain surgery.
Leanne Riley Anderson's health prevents attending our 55th Reunion.
Bruce Bickford passed April 2019.
Lynn "Ed" Rund's wife, Denise, passed from pancreatic cancer in August, 2018.
Don Kelly passed in 2018.
Sally Innes Tomson passed away January 1, 2018 from complications of Marfan Syndrome.
Craig Martinson's son-in-law, Ian, passed in 2018.
Dean Tonseth was diagnosed with cancer of the pancreas.
Karen Jarvi McDaniel moved back to Everett from Texas.
Barbara Griffin Peterson is moving to Germany this year.
Frank Sousa, originally diagnosed with Alzheimer's, just discovered that he doesn't have it after all!
And, Keith Hunziker, who missed the 50th due to cancer treatment, is coming to the 55th!
My first grandchild, Aubrey Mia Cissell, was born September 29, 2018. Why didn't I do this sooner?! Oh, right, it wasn't my call.
Gorman Frederickson passed July 18, 2017 from cancer of the pancreas, liver, and spleen. Gorman was a career high school teacher who inspired thousands, as you'll see on Facebook. His widow, Faie Louise Fergeson, hopes to make the 55th, and asks that donations be made to https://www.paypal.me/gushkande
Rod Claus's wife Jill passed away May 13, 2017. Born Mary Virginia Blackburn in Avon Park, Florida, she is survived by Rod and two sons in the Seattle area. Though Rod now tells me that he may be moving south.
George Brower passed from pancreatic cancer October 26, 2016. Several classmates attended his Celebration of Life.
Vicki Langbehn's husband, Ed, passed in 2016.
Larry Martini started kidney dialysis in August 2016. His energy level has improved dramatically and he's resumed his normal activities--if you can call anything that Larry does normal.
Betty Clifton passed away June 29, 2016.
Marsha Thompson Flores passed January 25, 2016. She lived in Port Orchard and had 4 sons.
Bob Pelton was diagnosed with mantle cell lymphoma. Fortunately, it was caught early, and after chemo and a bone marrow stem cell transplant--it looks like the cancer will be in remission another 5-10 years!
Mike Collins was diagnosed with neuro-endrocine carcinoma shortly after they moved back to Seattle in 2015. Thanks to radiation and statin cocktails, Mike and his wife, classmate Janet Williams Collins, plan to travel again. Mike strongly recommends Plan F Medicare supplemental insurance!
Bradford Weiss passed away June 14, 2015 from pancreatic cancer.
Jayne Salvatore Schlosser is cancer free after two surgeries. She loves to receive your emails, schloshdad@aol.com, and hopes to be singing again soon.
Don Morgan's Celebration of Life was held January 10th, 2015 in the DoubleTree grand ballroom. Over 200 friends and family attended. To see a slide show tribute click on In Memory on the left, then Don's name. Donations to WoundedWarriorProject.org.
Michaele Casey Comyns passed on January 27, 2014.
Our 50th Reunion--August, 2014--189 classmates and guests attended!
Nobody wanted it to end. The food was amazing, the libations kept flowing, we laughed until we cried--and cried until we laughed. The years pealed away as we saw inside each other the little kid whom we had grown up with so many years ago. It was magic! Lee Gagnon Whipple's daughter attended and texted her friend that "for folks their age, they are really loud!" Even the spouses had a blast! They discovered that we have a very special class! Share the experience by ordering a DVD for $33--Richard Raines 800-654-8277. See pics on the 50th Reunion Photos page. Feel free to post your own photos at the bottom of that page.
Periodically visit this website for updates and to keep your Profile current. On the yellow Nav bar on the left, under Member Functions, click on Edit Profile. To add or update photos, click on Photos on the top right. Then, click on Upload a New Photo. Once photos upload and you see the green check mark, you can drag and drop them in any order you want. Click Done. You can also add videos, but keep them small so we don't go over our allotted space.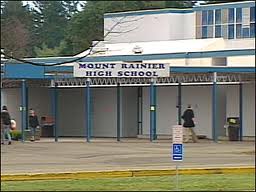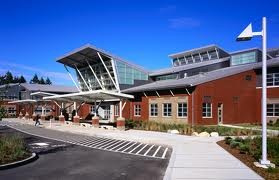 Old and New