Mount Rainier Senior

High School




Class Of 1964

Recent Rams '64 news:
Gorman Frederickson's Celebration of Life is September 30th at the Emporia Arts Council in Emporia, KS, where he was graduated with Bachelors and Masters degrees, and where he met and married his lovely wife, Faie Louise Fergeson. The Emporia Phi Delta Theta Fraternity Alumni Club just created the Gorman L. Frederickson Memorial Service for the Common Good Scholarship. First consideration will go to military veterans or undergrads in the Guards or Reserves, career path to be a teacher, or record of civic or community servicem reflecting Gorman's life of service. Gorman passed July 18, 2017 from cancer of the pancreas, liver, and spleen. He lasted just a few days in hospice. Faie asks that donations be made to son Ty's educational charity https://www.paypal.me/gushkande For those of us who knew him in high school, we only got a glimmer of what this man would become. Gorman was a career high school teacher who inspired thousands. Read their heartfelt tributes on his Facebook page. And please extend your condolences to his widow. Faie's too overwhelmed to reply right now but will appreciate it later. Any questions should be addressed to their good friend--our Classmate--Polly Kaiser Heinselman.
Rod Claus's wife Jill passed away May 13, 2017. Born Mary Virginia Blackburn in Avon Park, Florida, August 29, 1944--she got the nickname Jill because her dad's name was Jack and she was the first born. She was graduated from Catholic University in Washington DC in 1967. She is survived by Rod and two sons in the Seattle area. Please post your comments on Rod's Classmate Profile.
Larry Martini started kidney dialysis in August 2016. Since then his energy level has improved dramatically and he's resumed his normal activities. Travel's been a challenge, but with Dialysis Centers throughout the US it's fairly easy to arrange treatment--IF you plan ahead. He and Peggy are travelling to Mexico for a couple weeks where dialysis is not covered by Medicare. So, they decided to spend some of their kids' inheritance. Larry's advice to everyone is to do everything you can to maintain excellent health so you can keep up with the kids and grandkids. P.S. If anyone's interested in donating one or more of their kidneys--he'd be more than happy to oblige.
Frank Sousa has been diagnosed with Alzheimer's disease. He has no fears or regrets as he's been blessed with an amazing life filled with love, family and world travel. Next month Frank celebrates 49 years with his wife Caryl. They have seven grandchildren and have traveled with many of them. In the Coast Guard Frank was stationed in Southern Italy and visited much of southern Europe. He dove the Great Barrier Reef from a liveaboard dive boat. And he travelled the US and abroad lecturing about Internet Marketing as a very successful software developer. He's now retired and lives in Spokane. He invites you to click Classmate Profiles on the left Nav bar to leave a personal message, or shout out on Facebook--and he welcomes your prayers.
Bob Pelton has been diagnosed with mantle cell lymphoma. Fortunately, during a colonoscopy the doctors caught it early and after four months of chemo, some more potent drugs, and a bone marrow stem cell transplant--it looks like the cancer will be in remission for another 5-10 years. Bob still has his sense of humor, reporting that although he lost all the hair on his head, he has plenty in other locations. Follow Bob on caringbridge.org or click Classmate Profiles on the left Nav bar to leave Bob a personal message.
Mike Collins was diagnosed with neuro-endrocine carcinoma shortly after they moved back to Seattle from Arizona November 2015. Thanks to the ER staff at Overlake Hospital, 15 straight days of radiation treatment, and monthly shots of a statin cocktail one step down from chemo, Mike and his wife, classmate Janet (Williams) Collins, plan to travel again. Mike also lost much of his hair but remains very grateful. He suggests that we all consider Plan F Medicare supplemental insurance. His AARP plan kept his out of pocket costs for the entire year to under $50! Click on Classmate Profiles to leave Mike and Jan a personal message.
George Brower passed from pancreatic cancer on October 26, 2016. Classmates attending his Celebration of Life November 17th at the Green River Eagles--included Jim Arkills, Tom Hennon, Jim Cissell, Leslie Harris Walters, and Jayne Salvatore Schlosser (see below).
I will be contacting committee members this month to start plans for our next get together.
Jim Cissell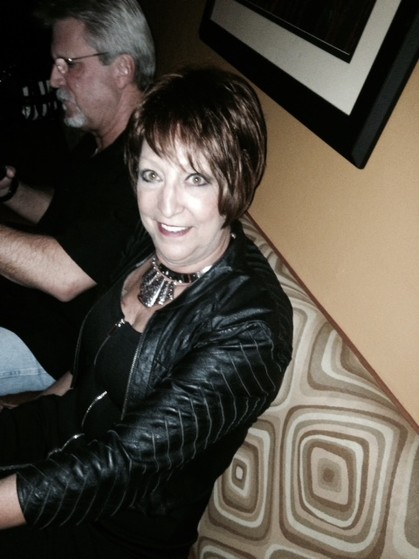 Jayne Salvadore Schlosser reports that her second cancer surgery, a partial lung removal on February 12th, "went well. I am now cancer free...and on the road to recovery. Thanks so much to all of you, for your encouragement , kind words and financial support. I appreciate each one of you very much. And am so happy to have reconnected with you all this last summer. God bless you all...see you soon." Jayne. She loves to receive your emails at schloshdad@aol.com and hopes to be singing again soon. Make donations at http://www.youcaring.com/medical-fundraiser/fighting-for-jayne/259243#.VH_WS08OHS8.email
Don Morgan's Celebration of Life was held January 10th, 2015 in the grand ballroom at the DoubleTree Inn in Southcenter. Over 200 classmates, friends and family attended. There were lots of laughs, tears, and wonderful stories. To see a slide show tribute click on In Memory on the left, then click on Don's name. Donations may be made at WoundedWarriorProject.org.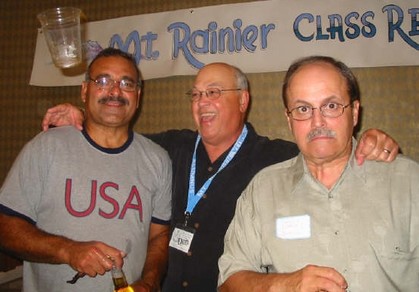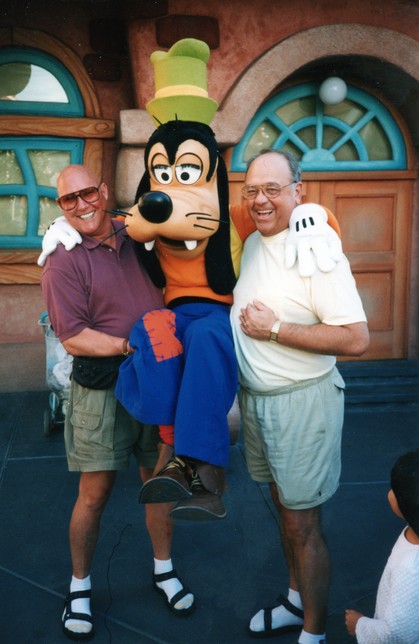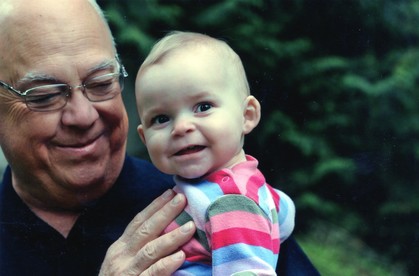 The Mt Rainier High School Class of 1964 50th Reunion--August, 2014
Nobody wanted it to end. The food was amazing, the libations kept flowing, and we were having way too much fun. Laughing with friends--some of whom we hadn't seen for 50 years! We laughed until we cried. And cried until we laughed. The years pealed away as we saw inside each other the little kid whom we had grown up with oh those many years ago. It was magic! And it was loud! Lee Gagnon Whipple's daughter attended and texted her friend that "for folks their age, they are really loud!" Even the spouses had a blast! They discovered what we've felt all along. We have a very special class. Everyone is so friendly. And we still have the hottest babes in South Puget Sound!
189 classmates and guests attended, including 150 Friday night, 166 Saturday night, and 81 for Sunday brunch. We started with $1300 in the bank from the 40th reunion, and even after paying for this website for another 10 years, we now have over $8500--$3400 from Jayne's silent auction. Thanks to all our generous bidders and donors--including that beautiful hand carved mask from Perry Eaton. You can share the experience by ordering a DVD of the event for $33. Call Richard Raines 800-654-8277.
Our next reunion will be our 55th in 2019. And we hope to have get togethers on an annual basis. All our volunteers agreed to repeat in their current capacity--Donna Morgan, Doug Sanford and Marcy Dreyer, Craig and Shannon Mortinson, Tom and Elaine DeZutter, Karl Myrhe and Sherilynn Carroll, George Breeden, Polly Kaiser Heinselman, Paul Kaiser, Jim Cissell, Liana Linder Nordell Wiik, Jayne Salvatore Schlosser, Leslie Harris Walters, Diane Ridge Boyd, Vicki Langbehn Ack, Linda Cox Diaz, Phyllis Skau Savini, Sue Kinney Weaver, Toni Alquist Meneses, and Susan Bohn Angel.
Periodically visit this website for updates and to keep your Profile current. On the yellow Nav bar on the left, under Member Functions, click on Edit Profile. To add or update photos, click on Photos on the top right. Click on Upload a New Photo. Once photos are uploaded and appear with the green check mark, you can drag and drop them into any order you want. Click Done when you're finished. You can also add videos, but please keep them small so we don't go over our allotted disk space.
Check out the new 50th Reunion Photos page for pics from the reunion events. Feel free to post your own photos. Click Create Your Own Photo Gallery Here at the bottom of that page.
See you at the 55th! If not before.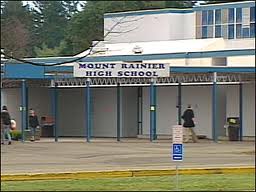 Then.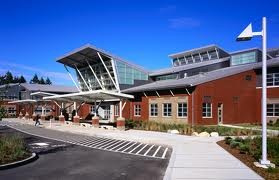 And now.